Main + First | Where Ideas Take Flight
Unprecedented Purchase Opportunities
Occupancy Mid 2025
Presented By
SEPT 17, 2020
Getting Urban Industrial Right - Archetype Breaks Ground
Hungerford Properties and QuadReal Property Group are today launching sales in a new, mixed-use development at the corner of Main and 1st Avenue that offers a model for future developments in Vancouver and across North America. The new development, Archetype, is the first to combine strata office, industrial and residential rental on one site, fulfilling the City of Vancouver's vision for the False Creek Flats as a hub for job space, flexible housing, sustainability, arts and culture. This is a prototype development for the city, as it combines purpose-built rental and commercial for the first time in the area, which has historically been a centre for heavy industry.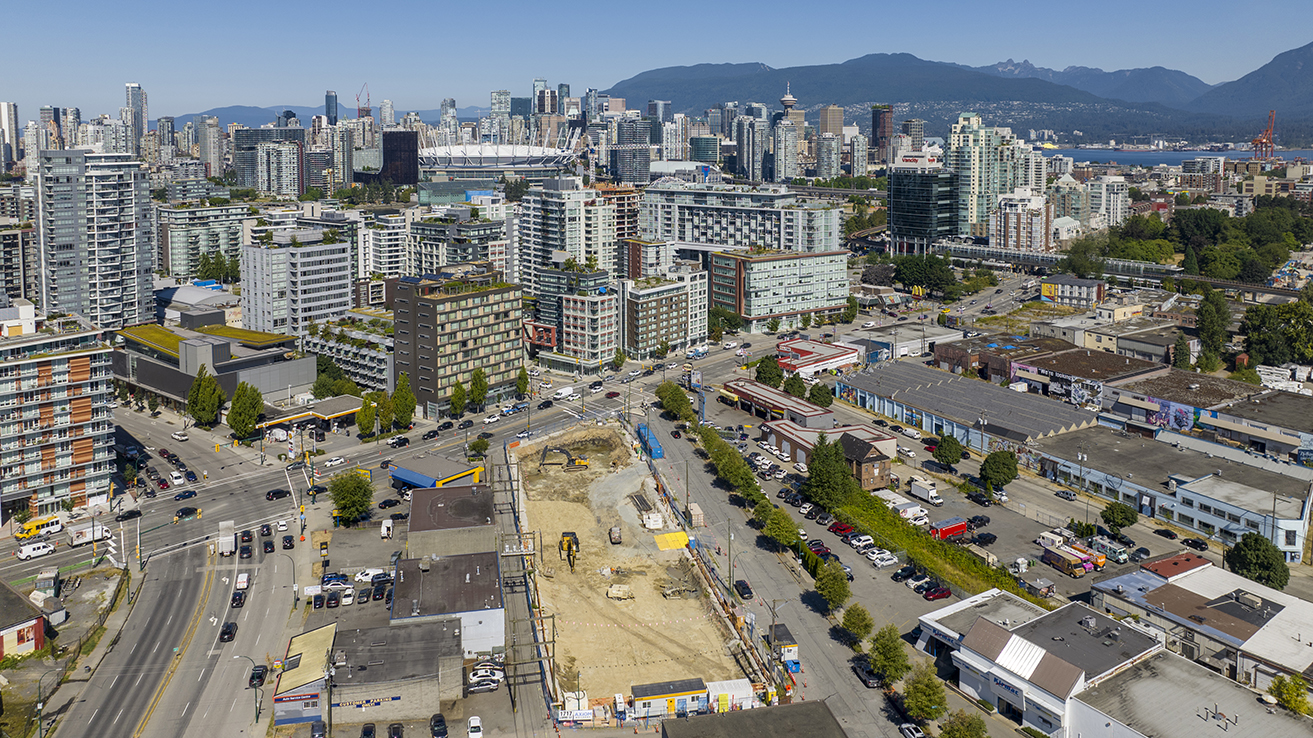 Envision.

Believe. Build.

Archetype isn't just a new idea. It's a completely new model for Vancouver.

It embraces diversity and sustainability, and is shaping the future of Vancouver's most exciting neighbourhood. This dynamic mixed-use design combines exceptional office spaces with creative industrial spaces for today's diverse economy. To round out the mix, it includes amenity-rich rental homes that inspire. Through its bold new approach, Archetype is bringing a unique identity to a neighbourhood that is being re-imagined, helping to build a thriving and innovative economy and livable area where ideas take flight.